Web apps are one of the most widely used types of software nowadays. Web applications pose a unique challenge to any organisation's security posture due to their complexity and pervasiveness. Because modern online apps handle more sensitive data, they have to be protected from being a substantial hazard to an organisation.
our
web app security

services include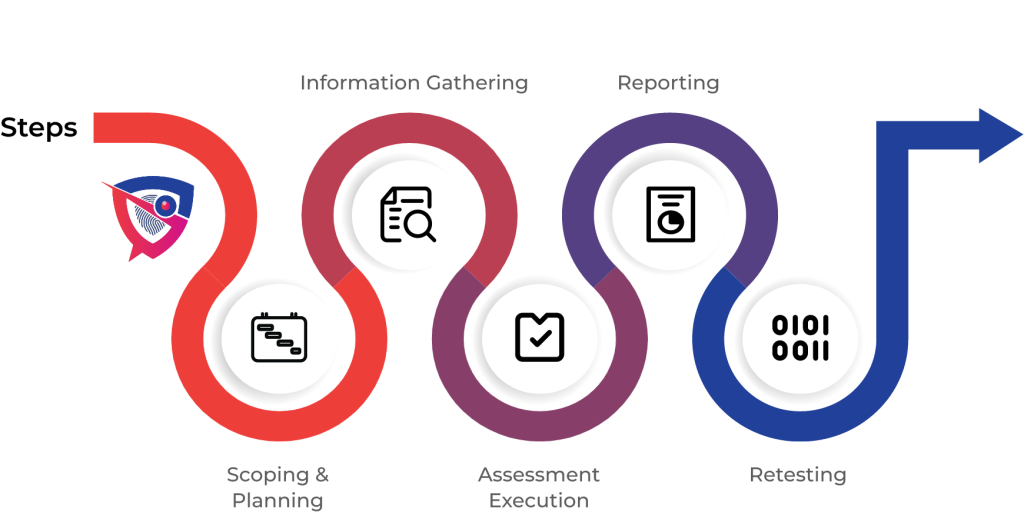 GoAllSecure employs a skilled team of certified penetration testers who focus on online application penetration testing. Our penetration testing team is varied, with extensive security and software development experience. We are incredibly capable of pen-testing web applications, web services, APIs, and other technologies across a wide range of technologies
The security of a web application is very critical for your organisation or business. A web application penetration service tests the vulnerabilities in the architecture and configuration of the app. To prevent data exposure and unauthorised access, you have to stay prepared with security.
Vulnerabilities in the web app are different from common network vulnerabilities. A web app interacts with many users regularly, which is why it is an easy target for malicious attackers. With our foolproof services, your business will be secured from every cyber threat, and you can run web applications smoothly.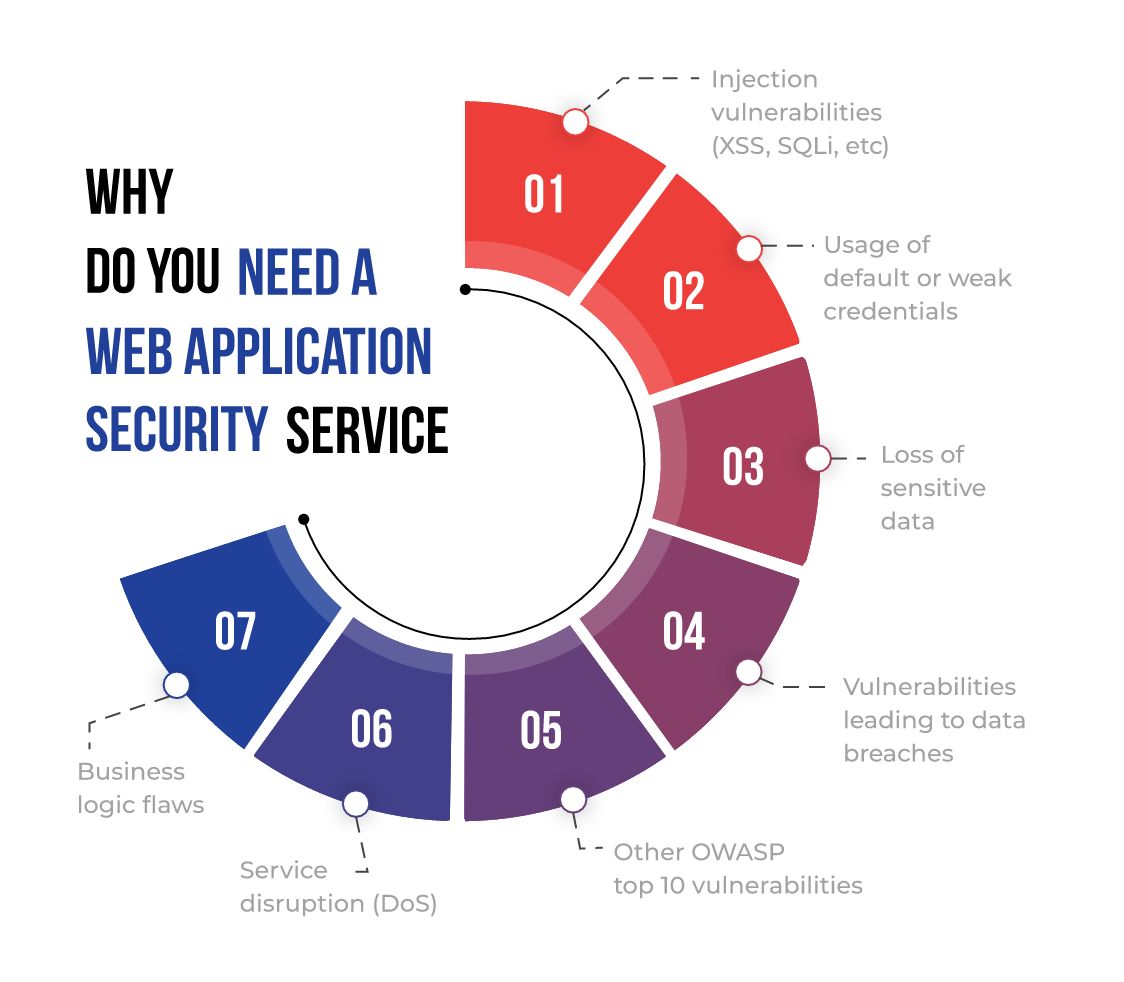 Our security experts will monitor the web app and analyse patterns of attacks with regular scanning to take precise steps to avoid any data breach.
Don't Postpone Web Application Penetration
Testing for Tomorrow
TOP 10 MOST COMMON WEB APPLICATION
VULNERABILITIES
In today's world, a web application might be overwhelmed by a wide range of challenges. Web Applications linger with common security misconfigurations and vulnerabilities. Several of the top attacks employed by attackers can cause significant harm to an individual application or the entire organisation using these vulnerabilities. Knowing the assaults that make an application vulnerable, as well as the probable results of an attack, allows your company to resolve problems in advance and effectively test for them.
We can keep you away and safe from DDoS, XSS, SQLi, clickjacking, and other security misconfigurations, as well as every other potential attack that your web application might face.
Our Assessment Methdology
A holistic approach to perform penetration test that not only discovers security vulnerabilities, but also finding
business logic vulnerabilities along with security checklists based on industry standards, including OWASP Top 10, PCI Compliance etc.
Before initiating an assessment, GoAllSecure establishes a well-defined scope with the client. At this stage, we encourage open communication between our team and the client organization to lay a solid foundation for the upcoming assessment.
Consultants at GoAllSecure utilize a wide array of OSINT (Open Source Intelligence) methods and tools to accumulate extensive information about the target. This gathered data aids in comprehending the operational states of the organization, enabling us to accurately assess the risk as the engagement unfolds.
At this point, we gather our custom scripts and tools, along with other advanced methods for more sophisticated data collection. GoAllSecure specialists meticulously validate all potential attack vectors. The information gathered during this phase lays the foundation for further exploitation in the subsequent stage.
In this phase, we kick-start a combination of manual and automated inspections to identify potential attack vectors and vulnerabilities. Following this, we carry out exploitation to offer proof-of-concepts. We employ a variety of techniques, including open-source and bespoke tools during this stage. All these procedures are executed meticulously to avoid any disruption to your business operations.
This marks the culmination of the entire assessment. At this juncture, the experts at GoAllSecure consolidate all gathered data and deliver the client with an exhaustive, detailed report of our findings. This comprehensive document will include an overarching analysis of all identified risks, while spotlighting both the strengths and weaknesses inherent in the application.
Remediation & Further Action
After the process is finished, our team will review the report and identify suitable solutions for any detected bugs. Subsequently, an in-depth discussion will take place to address these vulnerabilities. We'll make certain that all modifications have been correctly implemented and all vulnerabilities are resolved. The team will deliver a thorough remediation or closure report, demonstrating the enhanced security status of the application.
Track and Manage Web Application Security
Risks and Progress with Industry Experts