Mobile Application Penetration Testing That Lets You Stay
Secure
Mobile apps are taking over the internet, and today a business's internet presence must
include mobile applications. Many companies rely solely on them to interact with
customers worldwide. Mobile security has clearly become the biggest concern for
organisations and users when it comes to mobile applications.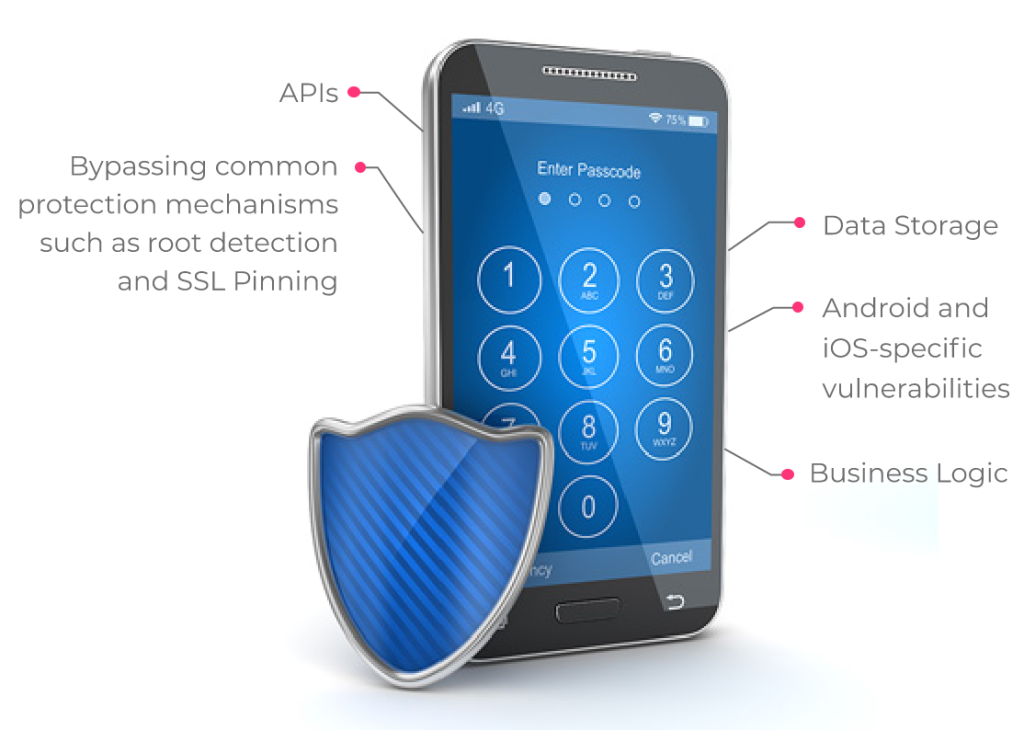 Why Opt for Mobile Security
Services?
A penetration test is essential for mobile apps for a variety of reasons. The most evident is the compliance obligations. It ensures the safety of client information, PII, and corporate intellectual property. Certain features, functionality, or authentication methods also call for a penetration test. It entails examining software applications for security flaws in relation to the platforms on which they are intended to run, the frameworks used in their development, and the anticipated user base (e.g., employees versus end users).
Each type of application and mobile device poses a unique set of security risks. Organisations and their apps can benefit from GoAllSecure's assistance in reducing attack exposure and staying on top of new threats.
Our Mobile App Security
Services
Our mobile app penetration testing process involves understanding the application's architecture, design, and
threat modeling. Our team of expert pen-testers make sure to test for insecure design, network communication,
data storage, privacy, authentication, and session management issues. We also check for debug messages and
error codes to ensure no application-related internal information is revealed to the end user.
Ensure Secure Mobile Development and
Deployment Practices
Stop

Mobile Security Threats
on Any Mobile Device
Mobile Applications contain a huge attack surface and are a key target for malicious actors. With a strong portfolio of mobile application testing and security services for Android and iOS, our team is committed to securing and improving the overall security posture
We Can Make Your Mobile App the Safest with
Our
Mobile Application Penetration Testing
Got Questions About Mobile Application Security Services? Get Them Answered today!